So another wonderful thing has been accomplished for 2013! Our Etsy shop,
Kindred Kollections
, has been relaunched! My Mom and I have been working on lots of ideas, and I finally had enough to start posting things to the shop. I have two absolute favorites that I wanted share with you here there!
The first is so amazingly awesome, and so absolutely perfect that I made one very similar for myself as well. We're working on matching wallets at the moment, and once they're done I'll post those and pics of me with my new stylish bag! But for now check out our '
Skull Quilted & Embroidered Purse
':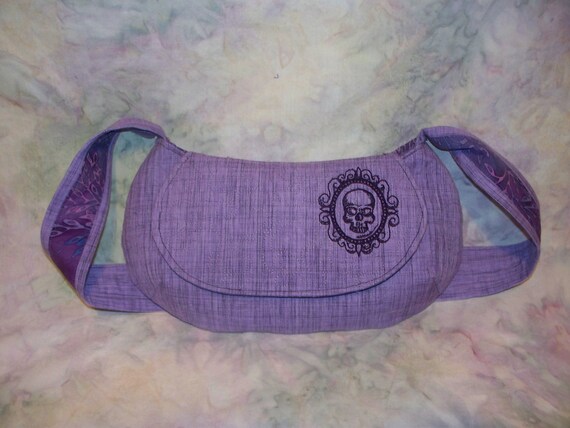 My favorite part about this bag though is subtly in the actual quilting. We used a thread that matched the fabric rather well. Click on through to the listing to see the up close pictures of the skull design as well as the quilting!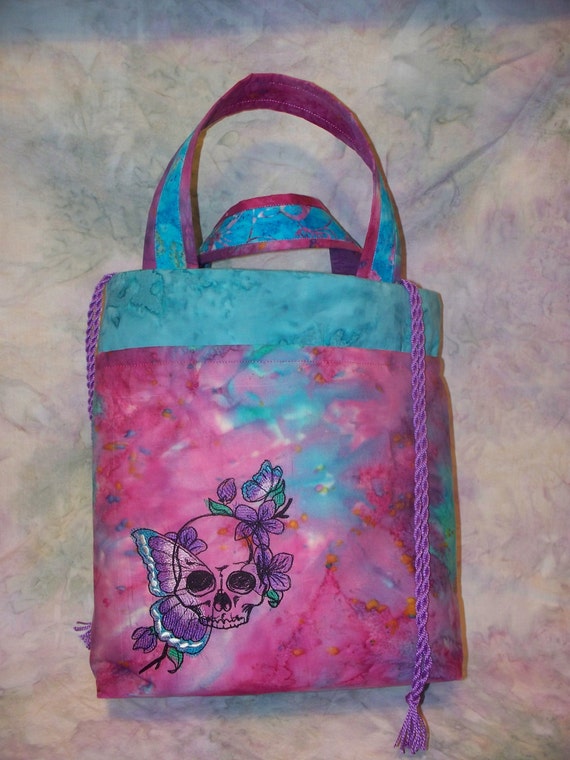 My other favorite is the '
Skull & Butterfly Drawstring Tote
'... yes, I have a thing for skulls. The colors on this one came out so wonderful though! And we liked the design so much that we basically made it a logo of sorts for the shop!
I'm having a ton of fun sewing each week, and even more fun designing new bags, wallets etc. I'm really excited to see where this will take us!
Please respect this blog and the associated blogger by not reproducing any part of 'The Multi-Faceted Experience' without consent from the author. If you would like to share this blog, posting of links is welcomed. Thank you.